wb_twilightThis verified Fundraiser is in Urgent need of Funds.
Jiyenge Charges 0% Fees to All the Causes, and it's Free for All.
Battling Thalassemia My Son Only Hope Is Bone Marrow Transplant
₹ 33,099
raised of ₹ 3,000,000 goal
1%
Every Social media share can bring ₹ 5,000
For International Transaction
Ba
Created by
Babu rao & Surekha
Verified
Phone verified
Email verified
Identity Verified
---
About the Fundraiser
1-year-old Baby Anvesh needs your support to fight Thalassemia!
Hello,
We Jiyenge team here to raise funds for 1year old Baby Anvesh as he is been suffering from thalassemia.
"According to reports from the National Health Portal and World Health Organisation, India is the Thalassemia capital of the world with about 50 million carriers. About 15,000 babies are born with thalassemia major every year in India."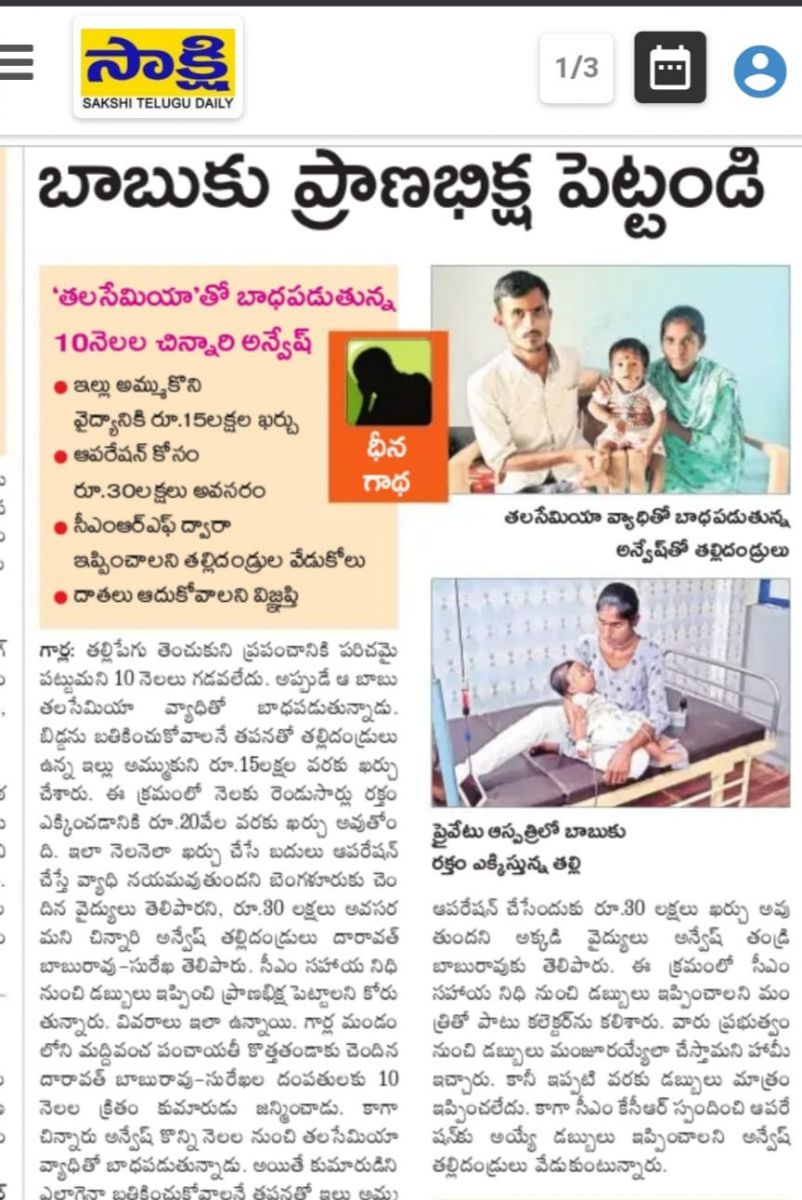 One such child is my 1-year-old baby anvesh who is suffering from thalassemia, a rare blood disorder where the body doesn't produce enough oxygen-producing proteins.
This is a genetic blood disorder that continues to threaten his life. The little baby had to undergo a blood transfusion twice. It was painful to watch his pricked with needles.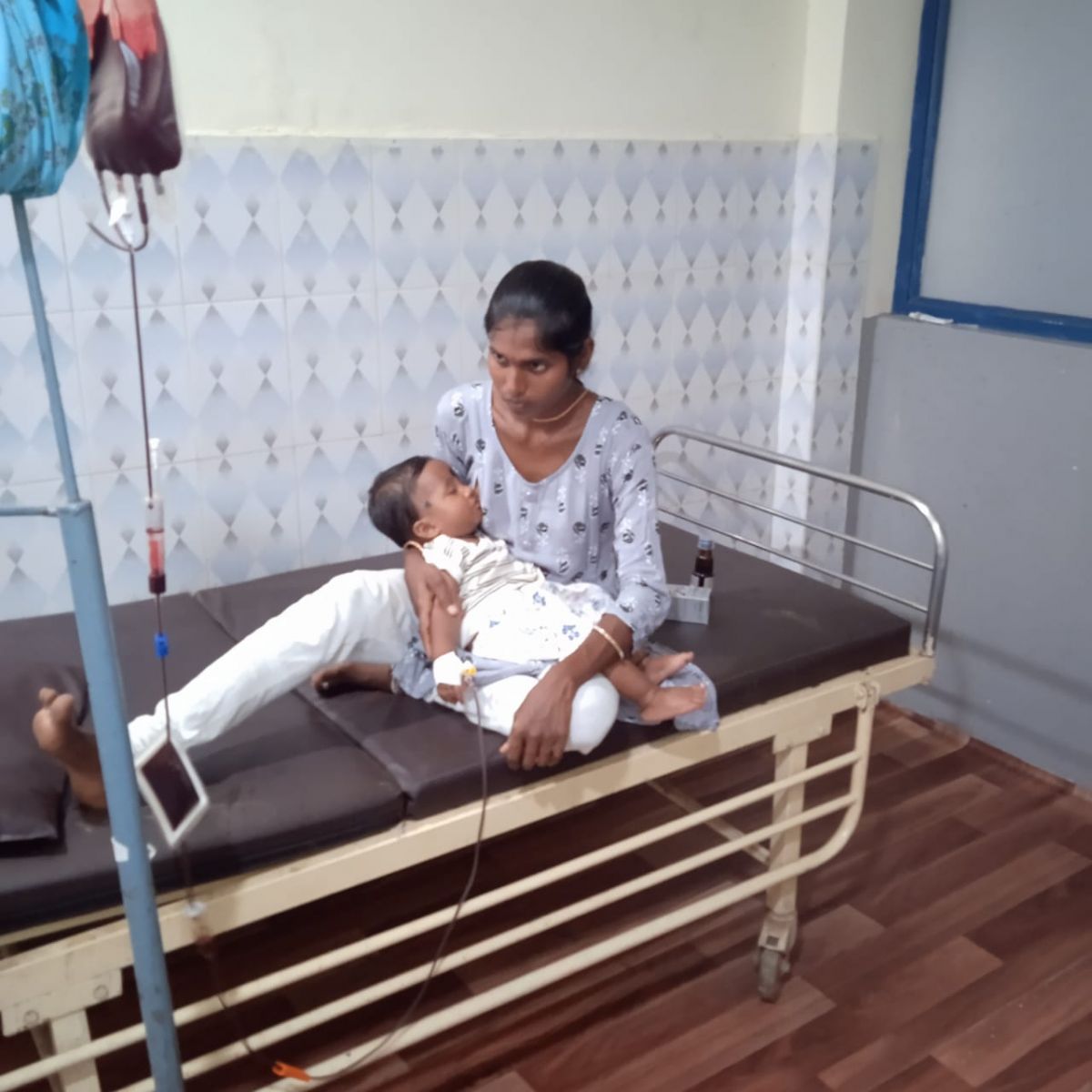 As per doctors' suggestions, while transfusions and medications can only buy his time, his life solely depends on the much-needed Bone Marrow Transplant. The bone marrow transplant is worth Rs.30,00,000/-. Unable to afford this huge sum and having left no stone unturned.
These lines are from Parents : Anvesh is our lifeblood. He is an active baby who is always curious to learn. he is really close to my heart. We were planning his bright future, until this unfortunate illness struck his life. Each day is suffering for him. Please help us relieve our baby from this excruciating pain. As a parent, I have a lot of emotions running through my nerves. I am fearful to lose my child. My child needs your help to win the battle against this rare disease.
Please donate and share this campaign link with maximum people so that my child gets maximum help!
Battling Thalassemia My Son Only Hope Is Bone Marrow Transplant
₹ 33,099
raised of ₹ 3,000,000 goal
1%
Your donations are protected by Jiyenge Guarantee.
For International Transaction
Every social media share can bring ₹5,000
DONATE VIA UPI, CARDS OR NET BANKING:
---
---
rpy.jiyengeratp1yfo79171@icici
Scan the QR code from the app and make payment
---
Battling Thalassemia My Son Only Hope Is Bone Marrow Transplant