wb_twilightThis verified Fundraiser is in Urgent need of Funds.
Jiyenge Charges 0% Fees to All the Causes, and it's Free for All.
Ji
Created by
Jiyenge India
Verified
Phone verified
Email verified
Identity Verified
---
About the Fundraiser
Hello everyone ,
We had feed around 1000 stray dogs till now, and we will do this as much as we can, We are using pedigree, rice ane curry(some curry) now we have created this campaign for a reason, if any of you like to donate or contribute then support as much as you can. Each and every penny will go to dog.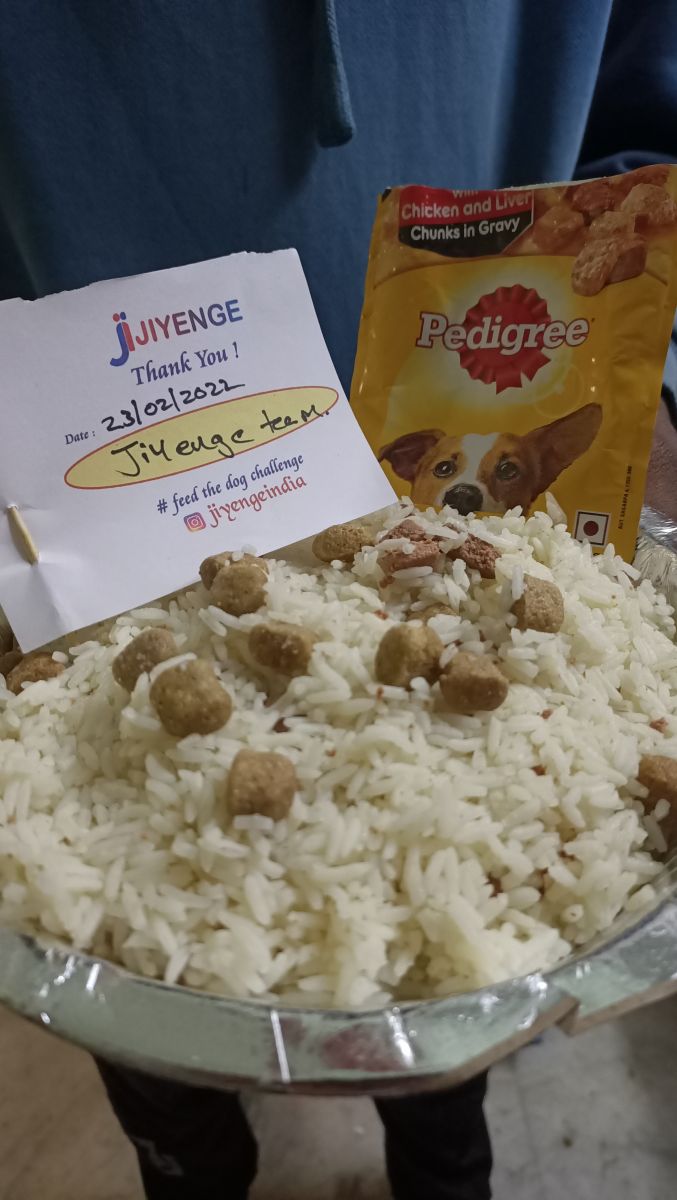 So we have started this cause on a good thought to feed all the dogs , which are starving for food , lots of stray dogs in India don't get proper food and die. so we have started this campaign to feed these poor dogs which are suffering form lack of food .
We alone can't feed all the dogs as we have lot's of volunteers in our team but that alone is not enough to feed all the dogs . So we request you to support us to feed the stary dogs on daily basis , we request you all to forward this to your friends and family and share this to each and every one .
Thanks in advance .
#feedthedogchallange.
Feed The Stray Dogs
₹ 22,408
raised of ₹ 100,000 goal
22%
Your donations are protected by Jiyenge Guarantee.
For International Transaction
Every social media share can bring ₹5,000
DONATE VIA UPI, CARDS OR NET BANKING:
---
---
rpy.jiyengeratp1yfo79162@icici
Scan the QR code from the app and make payment
---
Feed The Stray Dogs