wb_twilightThis verified Fundraiser is in Urgent need of Funds.
Jiyenge Charges 0% Fees to All the Causes, and it's Free for All.
Help My Twins Baby Being Treated In NICU
₹ 6,404
raised of ₹ 500,000 goal
1%
Every Social media share can bring ₹ 5,000
For International Transaction
Ra
Created by
Ravi
Verified
Phone verified
Email verified
Identity Verified
Created 14 Feb, 2022
|
New Delhi
---
About the Fundraiser
Hello Supporters,
Twins Baby of Yarlagadda Mounika who is 1 day old are born as preterm baby. The baby is in NICU and being treated in rainbow hospital, Vijayawada, Andhra Pradesh.
Everyday they're charging around 70-80k, but these charges will be for 1st week because the twins are in NICU, Later ill be reduced but we have stay in hospital for more 15-20days as per the requirement.
we almost paid 200000 till now, but still we need more money for the bills which we should pay.
The Twins Babies are born as Preterm kids with extremely low birth weight and respiratory distress syndrome for the past few days.

In the next few days, we need Rs.1,500,000.00 more for Further treatment. Please come forward to support my cause.
We almost tried everywhere for money but still couldn't do it. Please come forward and help me as much as you can. Every penny counts and its very emergency.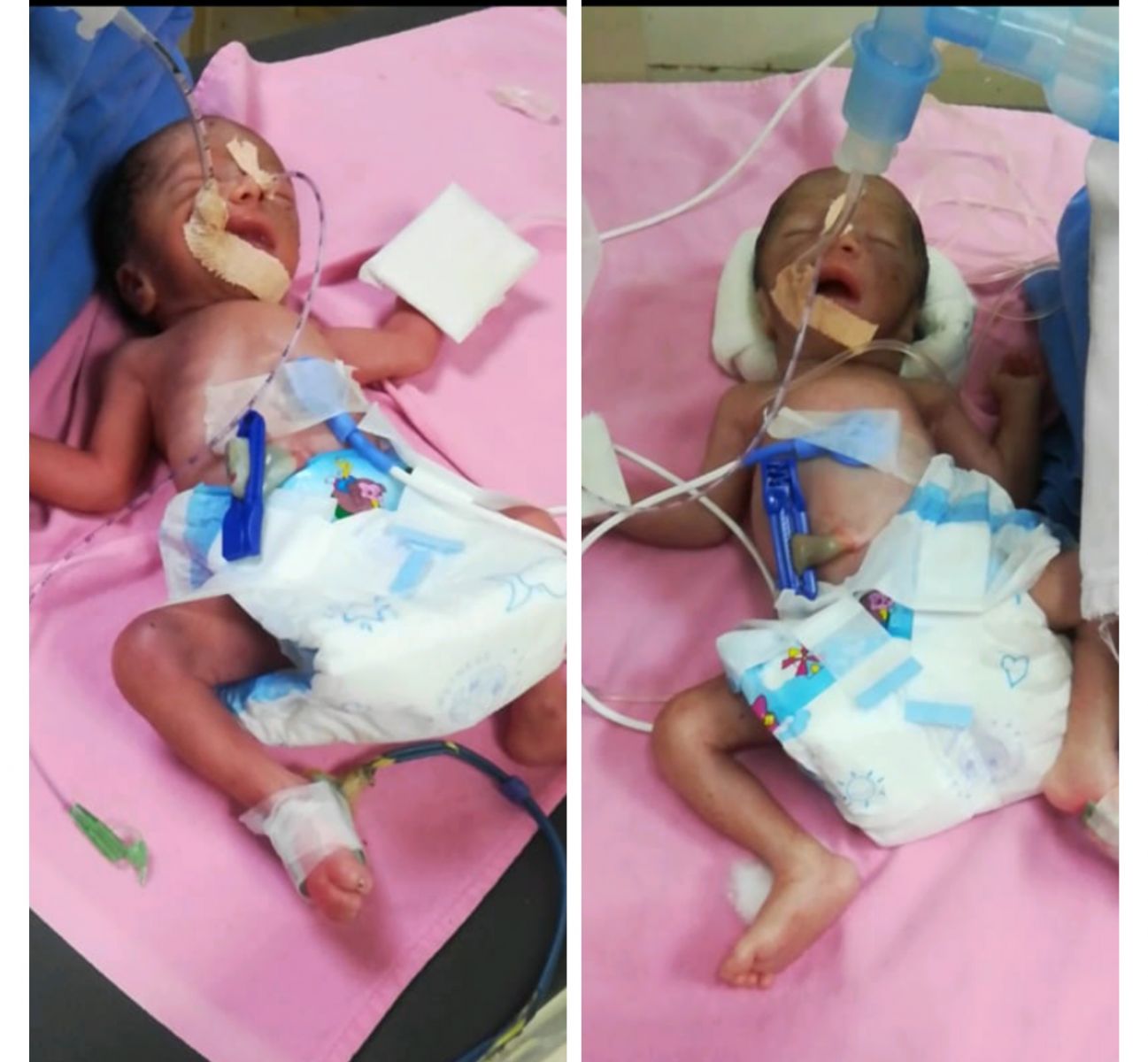 The father of twins baby is a driver and due to this covid situation he is unable to go for work from past 20days because of lock down. We almost trying money from everywhere but couldn't reach the necessary amount. Please help my twins baby as much as you can.
Help My Twins Baby Being Treated In NICU
₹ 6,404
raised of ₹ 500,000 goal
1%
Your donations are protected by Jiyenge Guarantee.
For International Transaction
Every social media share can bring ₹5,000
DONATE VIA UPI, CARDS OR NET BANKING:
---
---
rpy.jiyengemxhrguimg3uxr@icici
Scan the QR code from the app and make payment
---
Help My Twins Baby Being Treated In NICU