wb_twilightThis verified Fundraiser is in Urgent need of Funds.
Jiyenge Charges 0% Fees to All the Causes, and it's Free for All.
My Baby Fighting With Heart Disease. Help Me Save Him
₹ 123,277
raised of ₹ 400,000 goal
31%
Every Social media share can bring ₹ 5,000
For International Transaction
Pr
Created by
Priyanka Kumari
Verified
Phone verified
Email verified
Identity Verified
---
About the Fundraiser
After carrying her child for 9 months in her womb, Priyanka couldn't wait to hold her baby in her arms.
Unfortunately, the happiness her baby brought to Priyanka was extremely short-lived.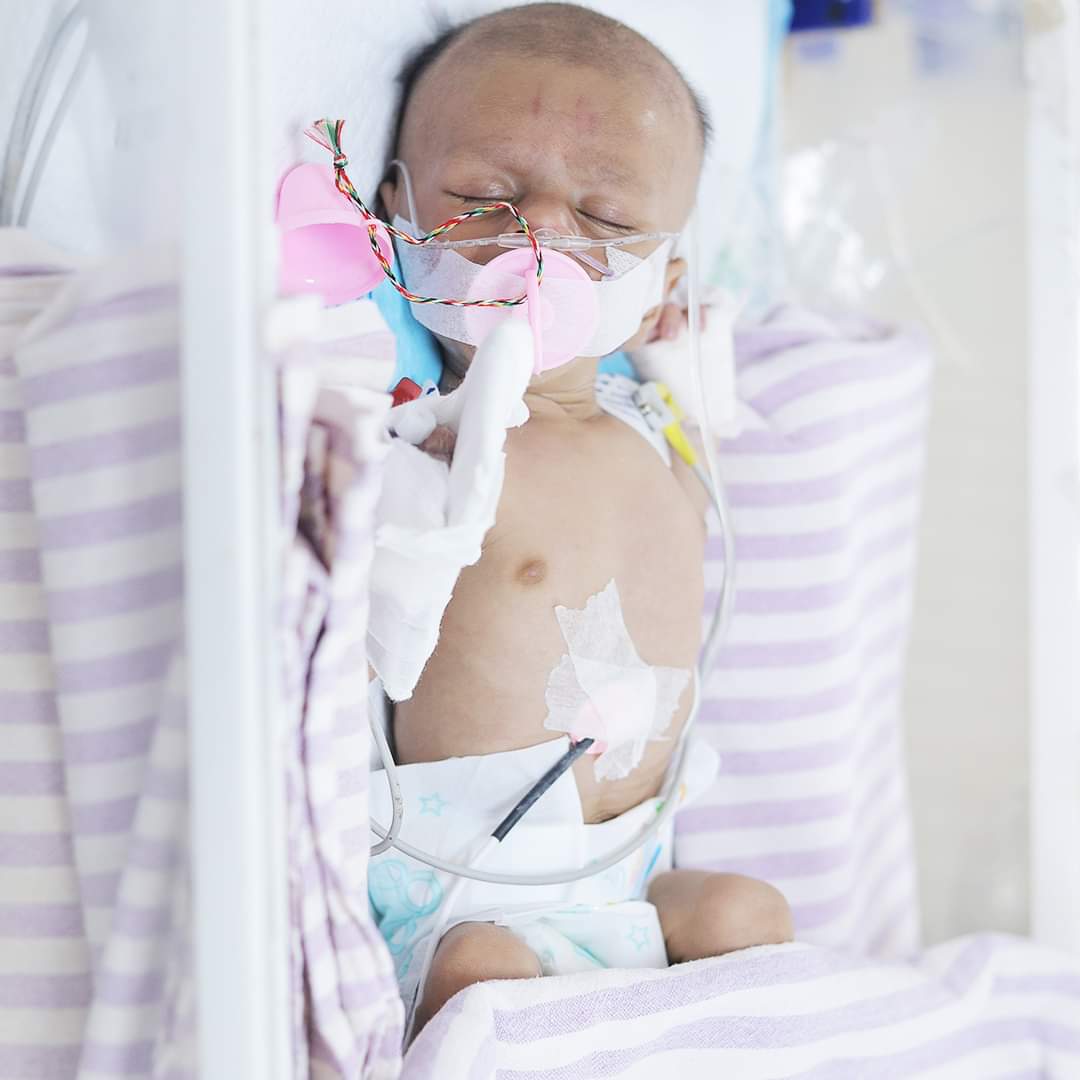 Priyanka had waited all her life to have her own children. When she and her husband Gopal found out they were expecting a baby, they were over the moon with joy.
Preparing for the SSC exams, Gopal kept everything aside to care for his wife.
For the first fifteen days after their son's birth, the couple was happier than they could ever have imagined. Their family was finally complete, with the sound of their baby's laughter filling their days with light and love.
Little did they know, their entire world was going to be turned upside down.
"When my baby was just 15-days-old, he began to experience difficulty breathing. I was so afraid that something was wrong with him," Priyanka tearfully recalls
Soon, the infant's heartbeat quickened and he developed a high fever as well. Scared for her baby's health, Priyanka rushed with her little one to the nearest hospital.
After what seemed like hours of waiting to hear back from the doctors, she was informed that her child had been diagnosed with a cardiac ailment.
Priyanka was shocked and upset at the news, but she was determined to do whatever it took to save her only child's life.
Sadly, the only way to save her son is for him to undergo cardiac repair surgery at the earliest. The procedure will cost Priyanka and her unemployed husband Rs 4 lakh a sum they simply can't afford.
"Since I'm preparing for my SSC exams, we've been somehow surviving on my father's measly pension. That's our only source of income now.
We've sold every last valuable we owned, borrowed money from relatives and put in all our savings to save our son but it is still not enough. Please, we're begging you, help our little boy in his fight for life," a heartbroken Gopal appeals.
Your generosity is this family's last and only hope. Donate now to save their baby's life.
My Baby Fighting With Heart Disease. Help Me Save Him
₹ 123,277
raised of ₹ 400,000 goal
31%
Your donations are protected by Jiyenge Guarantee.
For International Transaction
Every social media share can bring ₹5,000
DONATE VIA UPI, CARDS OR NET BANKING:
---
---
rpy.jiyengeratp1yfo79165@icici
Scan the QR code from the app and make payment
---
My Baby Fighting With Heart Disease. Help Me Save Him